Ka Components
KA Components is located in West Lafayette, IN and manufactures and distributes purpose-built structural building components for Residential, Multi-family, Light Commercial, and Agricultural structures. KA's product line includes wood trusses, engineered wood products, pre-fabricated wall panels, and steel beams & columns - all sold exclusively through Lumber Dealers in Indiana, Illinois, and portions of Michigan & Ohio.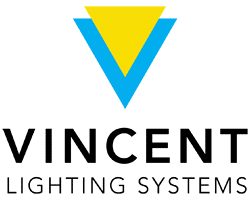 Vincent Lighting Systems
Vincent Lighting Systems (VLS) is a fully integrated specialty lighting company and one of the pre-eminent names in high-end lighting. As a value added theatrical dealer for 100+ specialty lighting products, VLS designs, sells, rents and installs complex lighting systems for everything from theatrical productions to broadcast studios to bridges and buildings to weddings and countless special events. VLS is highly regarded as both a regional and national resource in all facets of entertainment and architectural lighting and controls. Vincent Lighting Systems is headquartered in Solon, OH with full facilities in Cincinnati, OH and Pittsburgh, PA.
maintenance & Repair technologies
MRT operates as a maintenance and repair service provider for large, heavy manufacturing equipment (M&E) serving industries such as steel, paper, mining & utilities. MRT is unique with its capabilities and has following key strategic points of differentiation:
80 ton maximum lift capacity

Very large lathes and boring mills

Highly skilled machinists and millwrights

Custom fabrication capabilities

ISO and Six Sigma certifications
MRT Technologies is based out of Middletown, OH.
fluid power technologies
Fluid Power Technologies (FPT) specializes in new, refurbished, reverse engineering and re-design components and systems for Steel, Plastic, Paper, Chemical, Auto, and Marine manufacturers. FPT is a full-service company providing complete system design, in-house services, field service and parts. FPT has a patent for a stainless steel knife edge that is used for repair of coke oven doors.
FPT Technologies is based out of Middletown, OH.
Searchpath
SearchPath , a subsidiary of SearchPath HCS, was founded in 2005 and is one of the nations top networks of talent acquisition professional service firms. SearchPath's vision is to be the world's premier network of headhunters specializing in talent recruitment and acquisition, professional development services, and distribution channel for human capital outsourcing. Canterbury has franchise rights to SearchPath to support our portfolio companies and outside clients.